Dedicated Server Support New Zealand
Looking for a Dedicated Server Support who meets your need? We here at actsupport stand by all our services and support invite you to try us, we have been catering across major cities in New Zealand by our skilled technicians, administrators and support staff are here to help you and manage your requirements. We are just a call away for running issues or any other requirements on server operations or support. Hence, we will be more than happy to answer any questions you have.
Dedicated server hosting is a powerful solution to accommodate across businesses and more flexible than shared server hosting model. It's a single-tenant physical server allowing you complete access to its resources with effective scaling on higher computing power, hardware, bandwidth and more to address high-performance workloads, memory and heavy-duty processing.
Dedicated Support Team:
Our Dedicated Server Support team in Auckland, provide professional assistance ensuring issue resolutions on support and offer consultation over the Internet, data security, server assistance, deployments and many more which has to do with Server Operations.
Our Auckland based team of Certified and Experienced IT Engineers manages all of the servers operations and services. Get unmatched customer experience with the fleet of touch base facilities with a diverse portfolio and dedicated 24/7 support resources. We do this with flexi hours, on-site and remote hands assistance with different fixed and customizable plans with a reasonable price. You can get flexible solutions that are scalable and customizable for your growing needs.
Our Support is available 24/7. Telephone, chat and email support which is standard for all customers.
If you wish our involvement or want to know more about our services or any support queries, hit the hotline. You can always count on actsupport Team to be available when you need them and we will give you the best support possible.
Benefits of actsupport Dedicated Server Support – New Zealand
24/7/365, our technical support team would assist you through telephone, live chat, and email support
DDOS protection keep your server safe and perform efficiently
No Setup Fee, On Demand Support with appropriate time frame
Dedicated Server Back-ups & Restore options
100% White Label Support
Full time IT Department at your fingertips without the in-house staff
You can choose the configuration that suits you the best
Whether you need support for dedicated servers, virtual servers, shared hosting, colocation, VPS, etc. we are a call away to solve and fix the issues.
An attack on your server will ultimately affect your business and could cause a big failure or service interruption, so why waiting? Get instant support
Our support team can help you in setting up and configuring your server if you do not have the expertise to do this yourself. We are available 24×7 to assist you in any query
Our support services include:
IT Support Helpdesk: Our Multi channel support services is always a line of communication open between your employees and our IT technicians.
Remote IT Support: Once logged in to your servers we will monitor your servers and setup alerts to which our techs will proactively respond and resolve any issue or server hack attempts.
Emergency support: We will diagnose and resolve L1 and L2 related issues on the spot.
Network Support: All devices Firewalls, Access Points, Routers, Switches, traffic utilization are monitored by our Network Operations Centre (NOC) team for proper operations.
Security Support:   Data integrity is assured, as we implement ISMS and QMS processes with strong reporting systems
actsupport offers excellent hosting support services that will help you improve your business continuity. Our experience and expertise in Linux / Windows server management will keep your IT infrastructure intact 24×7 and helps you save time, space and ultimately money.
Client Testimonials
They're happy about doing business with us
I appreciate all the effort actsupport has delivered in the past 5 years and I am confident the quality will remain top notch as usual. Keep up the good work.
Mark Apruzzese, USA
CEO
Keep up the great work!!! 59 Chats in one day and 100% Customer Satisfaction RATING!! Great Job Guys,
Thats awesome! Nice work.
Michael, New York
CEO
Very glad when we saw your contribution on clearing the "Bank Account Approval" queue and 1000+ are a remarkable milestone set ever in the history. Keep up the great work!!!.
Charles, Japan
CEO
I am happy too, as the big sale days went smoothly and the admins here were proactive and contributed quality support. The team will continue to provide the same quality of support and I am working with them closely.
Shahed, USA
CEO
We Proudly Support
We provide support solutions from certified and experienced engineers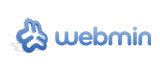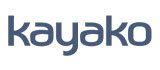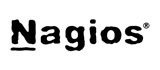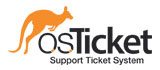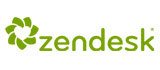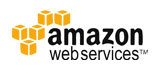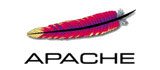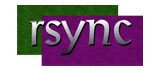 Case Study
Explore our Case Study Server Virtualization And Consolidation
actsupport after an extensive research and feasibility study proposed a Migration solution that was accepted by the client and it was successfully accomplished in a short time with less human resources. SCOM – Implementation
Client has implemented many technologies on their Data center like Hypervisor, Legacy Servers, Hyper-V. But they don't have proper monitoring tool to monitor these cross technology services. A Leading Web Hosting Provider – New Jersey
After exploring all available virtualization products and in consultation with the client. We suggested Hyper-V virtualization for the computing needs and IBM sAN for storage needs. Backup EXEC
Our client was providing high availability virtual machines through Microsoft Hyper-v Services with basic backup systems.