Technical Support
Outsourced technical support services from actsupport can help you maintain business continuity and IT performance for multi-vendor hardware and software solutions. Our portfolio extends to provide L1, L2, L3 Technical Support, Service Installation, Problem Replication & Diagnostics, Billing, Invoicing and Escalation Support services delivered through different channels such as Phone, Email, and Chat.
Support Features
We offer Shared, Semi-dedicated and Dedicated support models.
Business Critical Services
actsupport's Business-critical services ensure the best performance and high availability of all your server hardware/software, networking, and storage devices and help to improve the operational efficiency.
24×7 Designated technical support team.
Uninterrupted Communication channels.
ITIL based services.
Data / Service level security.
Custom Support plans.
Pre-defined SLA.
Remote Blade Server Support
actsupport's Remote Blade hardware and software support services help customers to manage their complete setup at any level of support possible through remote services except the onsite assistance / hardware replacement, network setup, and physical hardware migration.
Blade Hardware / Firmware / Management software provisioning / upgrade and SAN integration.
Setting up system tools like iLO, VC, iDRAC and KVM etc.
Assistance to Clients / Onsite Technicians on Maintenance tasks through Phone / Remote assistance tools.
Provisioning technical support on Virtual servers / network / switches.
Backup management – scheduling / restoration.
Monitoring and troubleshooting.
Disaster recovery planning and technical support.
Hardware Expertise – HP Bladesystem, DELL, IBM BladeCenter, Egenera BladeFrame and Fujitsu BX900.
Managed Security Services
actsupport has been providing IT Security and implementation of service to small and medium scale enterprises. We are experts in designing secure IT and Management Information systems for your organization, which can help you in maintaining a competitive advantage at an affordable cost.
Security Strategy
Evaluate the current security environment.
Determine appropriate levels of security and operating model.
Implement a security strategy.
Enterprise Security Services
Determine a proactive step towards ensuring safe and secure computing environments.
Extended Enterprise Security
Design and deploy appropriate technologies to protect the enterprise.
Cyber Security
In-depth analysis of threats and implementing adaptive responses.
Network Support Solutions
An efficient network means you can operate more cost-effectively, support users and business objectives. actsupport can help you to stay ahead of these challenges with a network that is responsive to business needs.
actsupport can deploy a new generation of wide area network (WAN) optimization solutions capable of real-time collaboration.
Our Services Include
Network Application Services.
Network Management Services.
Network Cloud infrastructure Services.
Unified Communications / UCaaS.
Cost Effective Plans For You!
Customize the plans as per your requirement
$2.8/ticket
Per Ticket Plan
500 Tickets / month
Save Upto $300 / month
30 mins Response Time
100% White Label Support
Choose Your Plan
Upto 50 tickets / month @ $3.4 / ticket = $170 (50 tickets)
$22/ Server/Month
Server Monitoring
24×7 Availability
Proactive Server Monitoring
Instant Notifications
Real Time Bandwidth Monitoring
Choose Your Plan
L1, L2, L3/
Dedicated Plan
24×7 Team Coverage
High Availability
Disaster Recovery Set Up
Shell/Bash Scripting
3rd Party Scripts Installation
Kernel Upgrades
Emergency Administration
SPOC – DataCenter Communication
Client Testimonials
They're happy about doing business with us
I appreciate all the effort actsupport has delivered in the past 5 years and I am confident the quality will remain top notch as usual. Keep up the good work.
Mark Apruzzese, USA
CEO
Keep up the great work!!! 59 Chats in one day and 100% Customer Satisfaction RATING!! Great Job Guys,
Thats awesome! Nice work.
Michael, New York
CEO
Very glad when we saw your contribution on clearing the "Bank Account Approval" queue and 1000+ are a remarkable milestone set ever in the history. Keep up the great work!!!.
Charles, Japan
CEO
I am happy too, as the big sale days went smoothly and the admins here were proactive and contributed quality support. The team will continue to provide the same quality of support and I am working with them closely.
Shahed, USA
CEO
We Proudly Support
We provide support solutions from certified and experienced engineers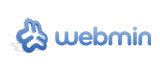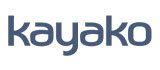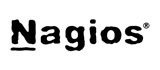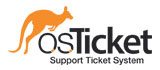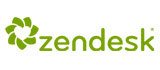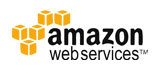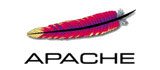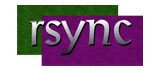 Case Study
Explore our Case Study Server Virtualization And Consolidation
actsupport after extensive research and feasibility study proposed a Migration solution that was accepted by the client and it was accomplished in a short time with less human resources. SCOM – Implementation
A Client has implemented many technologies on their Data center like Hypervisor, Legacy Servers, Hyper-V. But they don't have a proper monitoring tool to monitor these cross technology services. A Leading Web Hosting Provider – New Jersey
After exploring all available virtualization products and in consultation with the client. We suggested Hyper-V virtualization for the computing needs and IBM SAN for storage needs. Backup EXEC
Our client was providing high availability of virtual machines through Microsoft Hyper-v Services with basic backup systems.