Web Hosting Support
actsupport offers 24×7 outsourced web hosting support for hosting providers across the globe, since 2001. With a team of skilled and experienced professionals we are capable of handling L1, L2 and L3 queries. We specialize in setup and administration of Windows, Linux servers and widely known hosting control panels. Our dedicated web hosting support staff works exclusively for you independently and they would co-ordinate with your in-house support team. We offer Shared, Semi-dedicated and Dedicated support models via different support channels . Our client rely on us for our honest and consistent effort to outperform their need's. You can gain reliable Web Hosting Support from actsupport that will boost your company's continuity and overall efficiency. We mean business and that's why our clients rely on us for managing their infrastructure while they focus on Sales and Marketing.
Support Features
We offer Shared, Semi-dedicated and Dedicated support models.
24x7x365 Availability
Server Monitoring
Server Migration
Multi Channel Support
Server Hardening
Anti-spam Setup
DDOS Protection
Server Backup & Restoration
Server Performance Optimization
Hack Analysis
Common issues and tasks
Some of the common issues and tasks we deal with
Some common issues covered under Tickets and Chat support instances
First response to live chats/tickets within the agreed SLA
Resolve issues within the agreed SLA and escalate tickets as defined in SOP.
Basic tasks on a VM operating system and fixing services already installed by following KB on common issues.
Add additional resources to VM (Memory, CPU, Disk)
Tweak firewall and acl rules in servers
Troubleshooting issues associated with installed roles and services (WWW, FTP, Mail, MySQL /MS-SQL)
Troubleshooting web service extension related issues.
Mail box management and SQL backup/restore
Install, configure, and troubleshoot issues associated with CMS WordPress, Joomla, Dot net-Nuke etc.
Making changes to configuration files (Apache, php.ini, IIS metabase) as applicable to resolve service issues.
Some common tasks included in the server admin hours
Install Hypervisor and Initial configuration kick off
Installing OS / setting up dedicated server / delivering manual order where necessary
Installing applications and roles/services and features
Migration of accounts/websites/SQL DB's/mail boxes
Apache/IIS tuning for performance, MySQL/MS-SQL optimization
Setup MySQL replication, web server load balancing
Setup new mail server, Install/configure spam protection utilities
Server Hardening and patching
Setup alerts monitoring for resource usage and services and generate monthly health report
Configure backups and job scheduling
Template build and automating deployments, OS images (LAMP, LEMP, SQL), Windows OS.
API server management and integrations
Installation of Gitlabs and configuration
Client Testimonials
They're happy about doing business with us
I appreciate all the effort actsupport has delivered in the past 5 years and I am confident the quality will remain top notch as usual. Keep up the good work.
Mark Apruzzese, USA
CEO
Keep up the great work!!! 59 Chats in one day and 100% Customer Satisfaction RATING!! Great Job Guys,
Thats awesome! Nice work.
Michael, New York
CEO
Very glad when we saw your contribution on clearing the "Bank Account Approval" queue and 1000+ are a remarkable milestone set ever in the history. Keep up the great work!!!.
Charles, Japan
CEO
I am happy too, as the big sale days went smoothly and the admins here were proactive and contributed quality support. The team will continue to provide the same quality of support and I am working with them closely.
Shahed, USA
CEO
We Proudly Support
We provide support solutions from certified and experienced engineers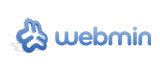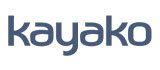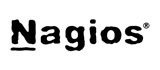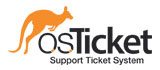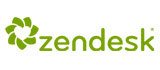 Case Study
Explore our Case Study Server Virtualization And Consolidation
actsupport after an extensive research and feasibility study proposed a Migration solution that was accepted by the client and it was successfully accomplished in a short time with less human resources. SCOM – Implementation
Client has implemented many technologies on their Data center like Hypervisor, Legacy Servers, Hyper-V. But they don't have proper monitoring tool to monitor these cross technology services. A Leading Web Hosting Provider – New Jersey
After exploring all available virtualization products and in consultation with the client. We suggested Hyper-V virtualization for the computing needs and IBM sAN for storage needs. Backup EXEC
Our client was providing high availability virtual machines through Microsoft Hyper-v Services with basic backup systems.