Cloud Infra Management
It's time to evolve beyond the conventional outsourced IT support service models. actsupport's Cloud Infra Management support services brings to the desk a comprehensive portfolio helping clients worldwide to build and operate different cloud delivery models. Some of our capabilities are listed below. Signup to know about actsupport's capabilities and how it can help reduce spending on IT assets and staffing while you're focused on new business innovation and sales/marketing promos.
Monitoring and Capacity Planning
Proactive monitoring of your Network, servers and services
Setting up the monitoring server ground up
Agent configuraton for resources and services monitoring
Configure appropriate tools for application performance and log monitoring
DevOps Automation
Ansible, work flow automation, orchestration and version control
Continuous deployment, integration and delivery
Deploy instances on any cloud or virtualization platforms
Automate instance provisioning, role installation and cluster deployments
Write work flows for error free faster deployments and more…
Build, Operate & Support End-To-End Managed Cloud Support Services
Public cloud (AWS, Azure, Openstack)
Private cloud (VMware, Citrix Xen, Hyper-V, Redhat virtualization)
Hybrid cloud
Data center virtualization and managing cloud infrastructure
Extensive knowledge in multiple cloud platforms and vendors
Deploy VM and configure high availability
Consulting and Enablement Services
We work with your inhouse team to understand the infrastructure, services offered, audience and the desired goals. Then, we go about recommending a suitable cloud platform. In case you already are evaluating a product or platform we can co-opt and work together to achieve our end goals. Our consulting services would certainly help decrease risks of business disruption and increase ROI.
Storage Appliance Management (SAN, NAS, ISCSI)
We configure new storage appliances, monitor, report on availability, utilization and performance, capacity addition and replication. Perform maintenance and patch upgrades.
Network and Routers/Firewalls Management
Day to day monitoring and managing of data center network environment
Maintain network quality
Constant monitoring of bandwidth utilization, network availability,and interface availability
Deploy and manage firewalls
Configure VPN, NAT, and ACL rules
Manage and support standard Cisco gear
Backups Management (snapshot and file level)
Handle various backup methods like file level and snapshot
Install and configure core backup servers and agents
Configure scheduled backups, setup notifications and monitoring
Configure virtual backup appliances and integrate it with a virtual DC
Readiness Assessment and Migration Strategy Planning
actsupport has developed a set of processes to help you assess your organization's current migration readiness state. The Readiness Assessment is completed interactively in a cross-group setting, involving key personnel and team members from across the IT organization, to build a standard view of the current state. Our Readiness assessment workbook provides ways of looking at your IT environment through different lenses to make sure all of your business requirements are addressed. Our RA plan broadly covers: Cloud suitability and Optimal migration path, Setting up migration portfolio and pilot phase execution, impact of migration on TCO.
Disaster Recovery Consulting and BCP Planning
Virtual replication and Site to site replication (Zerto, Veeam)
From helping you write a BCP plan to making you understand RTO/RPO metrics to find the value of a DR strategy we can go above and beyond to ensure that their your infrastructure is completely protected from any threats. We have experience working with different DR products and are capable of maintaining a DR run book and execute it for full,partial failover tests and failback tests.
Client Testimonials
They're happy about doing business with us
I appreciate all the effort actsupport has delivered in the past 5 years and I am confident the quality will remain top notch as usual. Keep up the good work.
Mark Apruzzese, USA
CEO
Keep up the great work!!! 59 Chats in one day and 100% Customer Satisfaction RATING!! Great Job Guys,
Thats awesome! Nice work.
Michael, New York
CEO
Very glad when we saw your contribution on clearing the "Bank Account Approval" queue and 1000+ are a remarkable milestone set ever in the history. Keep up the great work!!!.
Charles, Japan
CEO
I am happy too, as the big sale days went smoothly and the admins here were proactive and contributed quality support. The team will continue to provide the same quality of support and I am working with them closely.
Shahed, USA
CEO
We Proudly Support
We provide support solutions from certified and experienced engineers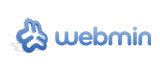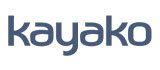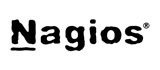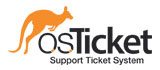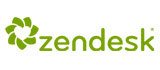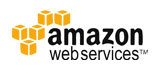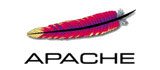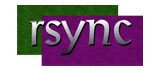 Case Study
Explore our Case Study Server Virtualization And Consolidation
actsupport after an extensive research and feasibility study proposed a Migration solution that was accepted by the client and it was successfully accomplished in a short time with less human resources. SCOM – Implementation
Client has implemented many technologies on their Data center like Hypervisor, Legacy Servers, Hyper-V. But they don't have proper monitoring tool to monitor these cross technology services. A Leading Web Hosting Provider – New Jersey
After exploring all available virtualization products and in consultation with the client. We suggested Hyper-V virtualization for the computing needs and IBM sAN for storage needs. Backup EXEC
Our client was providing high availability virtual machines through Microsoft Hyper-v Services with basic backup systems.