Database Administration
Installation of MySQL, MSSQL & PostgreSQL (Linux, Unix, & Windows), patch and maintain all Oracle software.
Monitoring and optimizing the performance of the database & Tune all Oracle instance components including SQL and PL/SQL
Creation of development, staging, and production database instances, and the migration from one environment to another
Control all migrations of Oracle schema objects & Design and implement a backup & recovery system
Implement Oracle failover technology
Spearhead the efforts to develop and improve processes for automated monitoring and proactive intervention, reducing any needed downtime
Responsible for Query tuning and preventative maintenance
Experience in Performance Tuning, Query Optimization, Performance Monitoring and other related monitoring and troubleshooting tools
Round the clock monitoring and ensuring uptime of all production databases
Configuring high availability, clustering (active-passive), automatic fail-over etc
Maintaining regular backups and recovery of databases
Modifying the database structure as per the information given by application developers, if necessary.
Planning, designing, building and implementing disaster recovery environment
Why our clients like us?
We offer Shared, Semi-dedicated and Dedicated support models.
100% White Label
24x7x365¼ Support
Credibility and Reliability
7 Day FREE Trial
On Demand Support
Quick Setup Time (No Fee)
Customer Centric Approach
World-Class Infrastructure
Information Security
Cost Effective Solution
Custom Plans
Customer Delight
Customized Support Solutions For Data Center Needs
Client Testimonials
They're happy about doing business with us
I appreciate all the effort actsupport has delivered in the past 5 years and I am confident the quality will remain top notch as usual. Keep up the good work.
Mark Apruzzese, USA
CEO
Keep up the great work!!! 59 Chats in one day and 100% Customer Satisfaction RATING!! Great Job Guys,
Thats awesome! Nice work.
Michael, New York
CEO
Very glad when we saw your contribution on clearing the "Bank Account Approval" queue and 1000+ are a remarkable milestone set ever in the history. Keep up the great work!!!.
Charles, Japan
CEO
I am happy too, as the big sale days went smoothly and the admins here were proactive and contributed quality support. The team will continue to provide the same quality of support and I am working with them closely.
Shahed, USA
CEO
We Proudly Support
We provide support solutions from certified and experienced engineers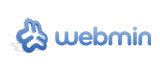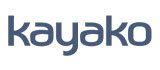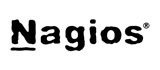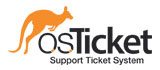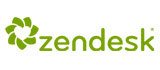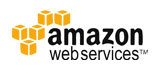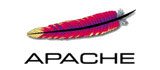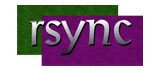 Case Study
Explore our Case Study Server Virtualization And Consolidation
actsupport after an extensive research and feasibility study proposed a Migration solution that was accepted by the client and it was successfully accomplished in a short time with less human resources. SCOM – Implementation
Client has implemented many technologies on their Data center like Hypervisor, Legacy Servers, Hyper-V. But they don't have proper monitoring tool to monitor these cross technology services. A Leading Web Hosting Provider – New Jersey
After exploring all available virtualization products and in consultation with the client. We suggested Hyper-V virtualization for the computing needs and IBM sAN for storage needs. Backup EXEC
Our client was providing high availability virtual machines through Microsoft Hyper-v Services with basic backup systems.