FAQ's
We have listed out frequently asked questions based on actsupport customer queries. Hope it helps! If you have any further queries you can contact us. We can help you stay ahead of the curve with our best service.
Q: What makes actsupport different?
A: 24/7/365 support coverage, 17 years in the business, certified techs, ISO 9001:2015 certified for Quality Management System and ISO 27001:2013 certified for Information Security Management System, 100% white label services, multi channel support and many more
Q: Are the technicians certified?
A:Yes, our technicians are certified in CCNA, MCSE, RHCE, VMware, AWS etc. Our technicians constantly update their knowledge on all emerging technologies to comply with changing dynamics in the industry.
Q: How do I get started with it?
A: Just fill up the form given on this page and our Business Development Team will get in touch with you and will take it from there.
Q: Will my information be secure?
A: We are ISO 27001:2013 certified for Information Security Management System and all the data / information of our clients are maintained with confidentiality and are 100 % secure.
Q: How long have you been in business?
A: Offering Technical Support Services since 2001.You can also review our frequently asked questions as we have shared few of our customers common queries to get an idea of what we are serving.
Q: What should I do if I have questions?
A: If you have questions on the plans and pricing, you can shoot an email to sales@actsupport.com or talk to us at +1 8886660786 or chat with us using the "Live Chat" option
Q: How soon can you setup the account?
A: When we have all the required information necessary to start support we are all set to go. This should normally take 24 hours of time.
Q: What if I need to cancel my order?
A: We have a high customer satisfaction rate and so we believe that there will not be any chances for such unfortunate situations. Just in case such a situation arise, you can always write to our customer friendly sales team at sales@actsupport.com or reach us at +1 8886660786. We would be more than willing to sort it out for you.
Q: How do i know my data is secure on your server?
A: Being an ISO 27001:2013 (certified for Information Security Management System) firm security is our major concern. We strive to protect and ensure all your data/information is maintained confidentially and 100 % secure.
Q: Do you provide Help desk support?
A: Yes, Our IT experts provide remote helpdesk support for your own employees or customers with effortless customer support following proper chat etiquette.
Q: How flexible are you in terms of scheduling?
A: You can choose the time that best suit's you, as we provide 24/7 technical support to meet your needs.
Q: Can we try out your service before sign up a plan?
A: Of course!  we have a free-trial plans for you to examine the eminence of our support from certified professionals.
Q: How fast you can resolve and troubleshoot the errors?
A: We resolve and troubleshoot error's with a minimum response time of 15 mins and a resolution of 60 mins for Level 1 and Level 2 support. We setup SLAs with our customers detailing priority levels, response and resolution times.
Q: Is it possible to choose a support plan based on my requirements?
A: We will help you in this, as we can custom make a support plan and pricing based on your support needs so that it would be cost effective for you.
Q: Can I get a free trail to check out your service?
A: Sure, we can do that. After you sign up, we can give you a free trial for 5 days to experience the international standard outsourced support service with No obligation and No credit card trail offer.
Q: Is it possible to reach you in case of emergency support?
A: Yes, we would be glad to fix your issues in-case if you run out of tech's and time, as we offer Emergency Support.
Q: What is your average response time?
A: Our qualified experts will respond to a technical issue with a minimum response time of 15 mins.
Q: Do you provide any custom plans ?
A: Yes, you can request for a custom plan to be created, that is optimal as per your requirement. You may also get advantage of special discounts/offers on the custom plans created.
Q: How to continue your service after the free-trial?
A: After 5 days of trial, you can continue your services by clicking "Buy Now" in Plans and pricing section and choose the plan that suits you. Please not that you can use the free trail only once.
Q: Do you provide any Discounts?
A: Our plans and prices are reasonable and we do not provide any discounts in general. We do run promotional offers from time to time which are either emailed or available on social channels.
Q: Which all control plan do you support?
A: Our certified cPanel technicians support almost all major control panels like CPanel/WHM, Plesk Panel, Plesk Expand, Hsphere, HSPcomplete, Siteutil, Helm, Ensim, DirectAdmin, Hosting Controller and Webmin.
Q: How will I get daily update on the task performed?
A: You can contact the technicians through chat / email and get updates directly from them. This will be flexible as per your requirement.
Q: Do my clients know if the support is outsourced?
A: We never let your clients to know that the support is outsourced. The reply that goes to your clients bears the signature that shows your company name. Which is similar to what you would have done if the support team were in your company.
Q: How do i start my customer support ?
You can simply Contact Us and immediately our qualified expert would reach out to assist you.
Client Testimonials
They're happy about doing business with us
I appreciate all the effort actsupport has delivered in the past 5 years and I am confident the quality will remain top notch as usual. Keep up the good work.
Mark Apruzzese, USA
CEO
Keep up the great work!!! 59 Chats in one day and 100% Customer Satisfaction RATING!! Great Job Guys,
Thats awesome! Nice work.
Michael, New York
CEO
Very glad when we saw your contribution on clearing the "Bank Account Approval" queue and 1000+ are a remarkable milestone set ever in the history. Keep up the great work!!!.
Charles, Japan
CEO
I am happy too, as the big sale days went smoothly and the admins here were proactive and contributed quality support. The team will continue to provide the same quality of support and I am working with them closely.
Shahed, USA
CEO
We Proudly Support
We provide support solutions from certified and experienced engineers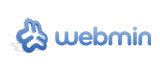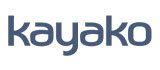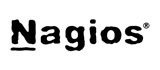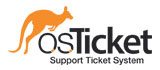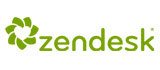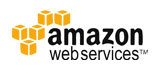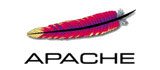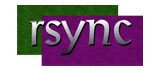 Case Study
Explore our Case Study Server Virtualization And Consolidation
actsupport after an extensive research and feasibility study proposed a Migration solution that was accepted by the client and it was successfully accomplished in a short time with less human resources. SCOM – Implementation
Client has implemented many technologies on their Data center like Hypervisor, Legacy Servers, Hyper-V. But they don't have proper monitoring tool to monitor these cross technology services. A Leading Web Hosting Provider – New Jersey
After exploring all available virtualization products and in consultation with the client. We suggested Hyper-V virtualization for the computing needs and IBM sAN for storage needs. Backup EXEC
Our client was providing high availability virtual machines through Microsoft Hyper-v Services with basic backup systems.