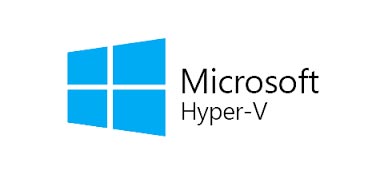 Outsourced Hyper-V Support
Microsoft Hyper-V offers platform virtualization through its hypervisor based system. Hyper-V helps improvising and maximizing the hardware utilization within the server, thus resulting in reduction of costs. Hyper-V offers a great control on managing the workload distributions. Organizations adapting to compute over server virtualization techniques are greatly supported by Hyper-V software infrastructure and management solutions. Microsoft offers this environment to obtain an efficient operational strategy resulting in great business output. Hyper-V architecture is built to comply with the industry standards and helps organizations and Datacenters achieve great returns on the cost invested.
Hyper-V Remote Management and Support
Your Hyper-V customers get instant access to expert support on 24/7. We provide On-Demand / One Time / Hourly Support for all aspects of Hyper-V Virtual Server Management.
What actsupport offers on Hyper-V Server Management?
Install Hyper-V Role and configure other auxiliary resources in the Host
Provision of Virtual Machines and their management
Create and manage VM templates
Snapshot backup management
Virtual machine migration & provisioning
Software installation & upgrades
Hyper-V failover cluster maintenance
Configure VLANs and VLAN Tagging
VM recovery
Service troubleshooting