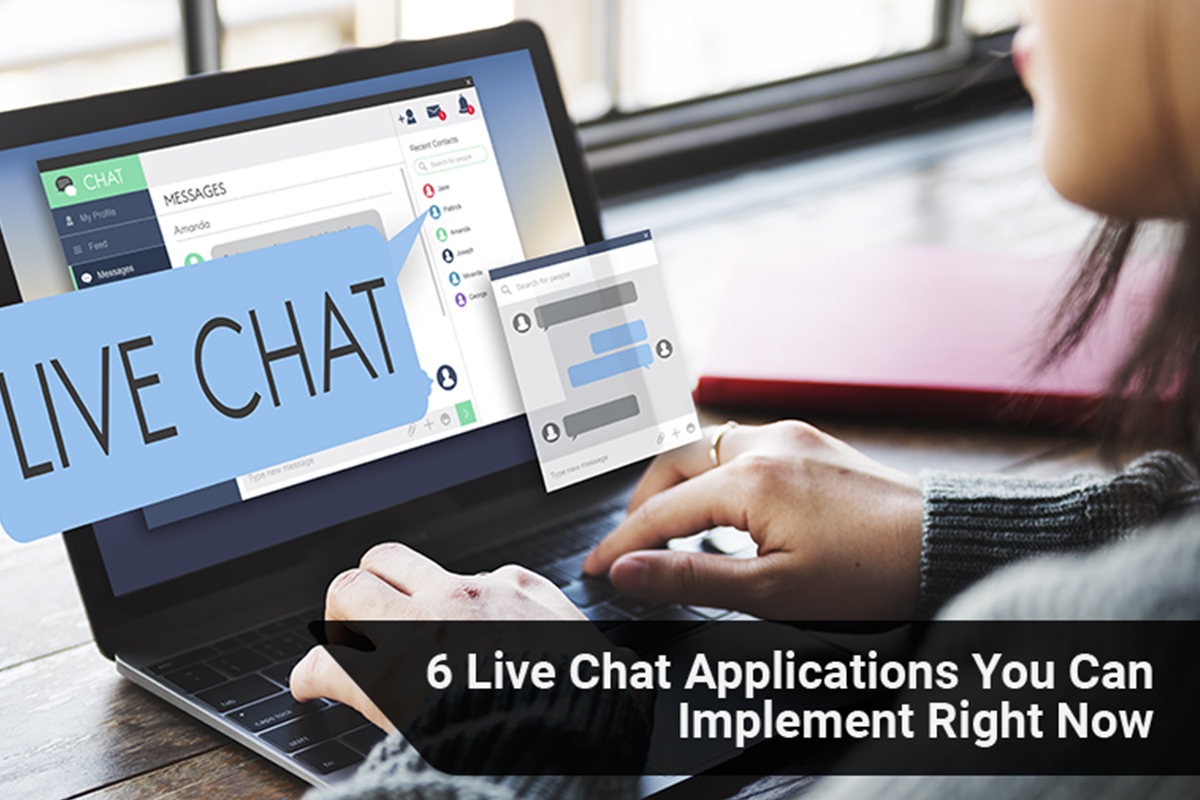 Consider for a moment there was a way to know exactly how many visitors are live on your website, which region they belong to, and then having the option to contact them even before they do. This simple visitor interaction could create innumerable conversions, boosting your business exponentially. This is exactly what a live chat does: Gives you live analytics of traffic and the option for you to connect with a visitor or vice versa. Here are 6 live chat applications you can start using today!
LiveChat
Developed by LiveChat Software in 2002, one of the best options for a website's chat functionality is LiveChat. Supported on Windows, OS X, Android, and iOS, LiveChat provides Live Support, E-Commerce, Web Analytics and Ticketing System capabilities. With LiveChat, you can analyze visitor demographics in real-time, provide 24/7 support and helps to track performance.
tawk.to
tawk.to is one of the few free live chat applications, and it syncs easily with desktops and mobile platforms. You can customize the chat widget to blend with your website, monitor traffic real-time, use triggers and proactively engage visitors, and use templates for a quick response. tawk.to integrate with CMS platforms like WordPress, Magento and Joomla, making it one of the best chat applications in the market.
Zendesk
Zendesk has been building software to improve customer relationships since 2007, and the live chat application is a part of their many suites. The chat platform has analytics to collect real-time data, multi-connectivity features like chat, email, and call, and cross-platform availability on desktops, tablets, and phones. It also has an automated trigger option that contacts live customers before they have a question.
crisp
With over 20,000 users, crisp is another powerful live chat application. Their platform includes chatbots, notes, video and audio calling features, emoticons, and predefined template responses. You can leverage their "Magic Map" feature to get real-time statistics of active users. In this you can successfully troubleshoot using the chat platform's remote desktop control feature. You can also seamlessly integrate crisp with CRM platforms.
Zoho Sales IQ
The next chat platform on our list is Zoho Sales IQ, a powerful chat application that can be easily integrated with your website. Sales IQ comes with the capability to analyze the activity of traffic in real-time, and also trace a visitor's digital footprint. This coupled with a proactive conversation feature makes converting visitors to customers extremely easy. Along with a live chat and analytics feature, Sales IQ also integrates easily with existing CRM applications.
freshdesk
freshdesk seamlessly integrates with your existing helpdesk, which means you can install and start using it right off the bat. Their easy to use chat window lets you connect with visitors in real-time through reactive or proactive messages. Workflow automation tools let you automatically route tickets and chats to appropriate teams, streamlining the entire support process. You can convert chats to tickets, involve other agents or route live chats to suitable agents without any hassle.
Read our new exciting blog : Getting an A+ rating on the Qualys SSL Test on all cPanel Domains
To get more updates you can follow us on Facebook, Twitter, LinkedIn