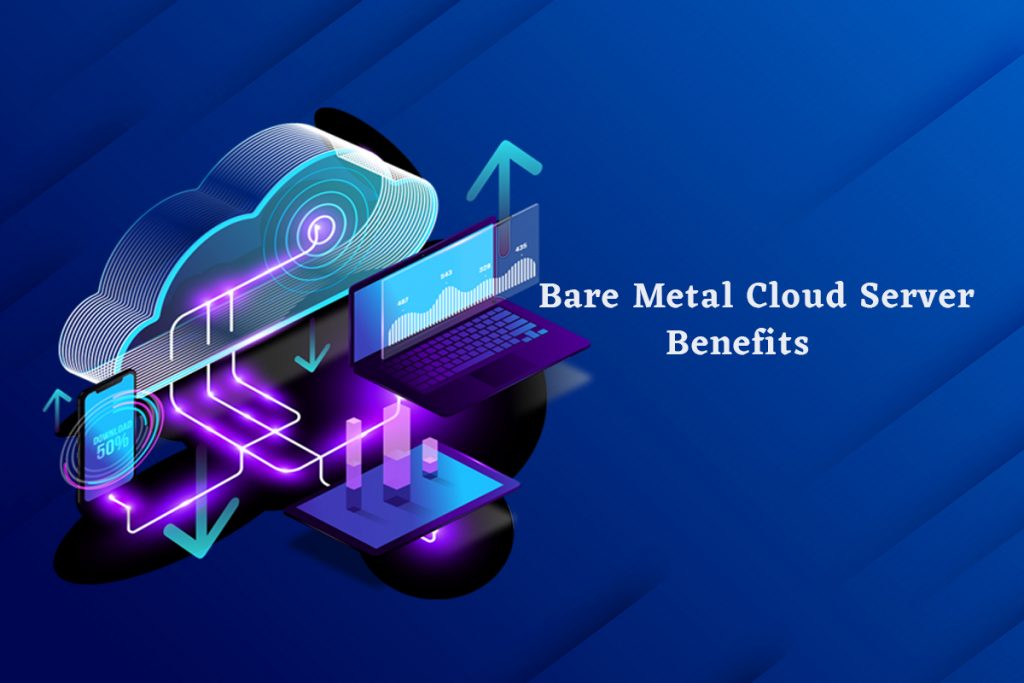 We all know that the Bare Metal server is known as a single-tenant physical server, where the OS is installed directly onto the server, delivering better performance by eliminating layers. Depending on the kind of service bare metal can either be a good choice or not.
Once you know what a Bare Metal can provide you, based on that you can decide whether to choose or not. So let's get into it.
Tip: If you want a dedicated kind of environment to run your business, then opt for a fully managed, virtualization environment. If your business has firm requirements to meet in terms of security & privacy then a single tenant would be a good fit.
For large and expanding companies with large data requirements, a Bare Metal server is a good choice. You can also take the benefits of the private cloud to enhance your data security.
Capital Expenditure vs. Operational Cost
For IT solutions, there are two methods to purchase servers. In capital expenditure, you may either buy servers altogether and own them. On the other hand, you may buy server performance on an ongoing basis is operating charges.
In the IT industry, making a capital purchase is a risk, as you don't know how your business or the environment will evolve in the next years. Because of this uncertainty, you may end up acquiring the wrong hardware or specifications.
With an IaaS, you have operational cost flexibility and always have up-to-date hardware and apps. With this approach, you will also be able to keep your capital.
Improved overall performance
The Bare Metal servers enable you to customize your hardware to your specific needs. Also, you will not have the same overhead as you would with a VM to do this. Because there is no need for a hypervisor, you will have access to more processing power. Furthermore, there is no impact on the workloads of other tenants.
Hybrid Deployment
The use of Bare Metal is essential for any hybridization in the cloud solution. To protect the most sensitive or intensive data, a bare metal instance can be deployed as part of hybrid cloud infrastructure. It serves as an infrastructure hub and also can shift workloads between multiple interconnected environments.
Cloud Security and Compliance
In a single-tenant environment, Bare Metal servers resolve compliance and data security issues better than virtual machines. They provide an improved application and data performance without reducing high-level security.
Without virtualization, there is no overhead for a hypervisor, and performance also increases. Almost all virtual environments and cloud technologies pose security risks. Because all resources are dedicated to a single user, there are no security problems on a single-tenant platform.
If you are constrained by strict industrial standards, virtual environments might also suffer from security issues. Understanding these guidelines is necessary to protect sensitive data adequately.
You also have a solution that is customizable to regulated workloads with bare metal servers.
What makes Bare Metal management unique?
You will get command-line interfaces and cloud management interface consoles along with automated API-driven servers and streamlined activities, which include DNS setup, rebooting servers, upgrading network storage, and access/identify access management.
To adjust security settings, the bare metal provider provides RBAC (Role-based Access Control) and 2-factor authentication. Your system admin can use these to conduct a reset power cycle, whereas if you see this action won't be available on a VM cloud.
When it comes to back up and restore Bare Metal, using the different systems you can recreate from scratch, ensuring your system can recover from any disaster.
The automation of recovery and restore is simple to set up and fast with little manual input.
You get direct control of your server, resources and increase performance by reducing the overhead of a hypervisor.
You get on-demand access and reduce latency associated with your virtual machines.
Conclusion:
Using Cloud server & Bare Metal server has its pro and corns which can only be decided based on your workloads, cost, and competitiveness.
If you find it difficult to choose, we can suggest the right one for your business need. You can Contact Us.
To get updates follow us on Facebook, Twitter, LinkedIn
Subscribe to get free blog content to your Inbox