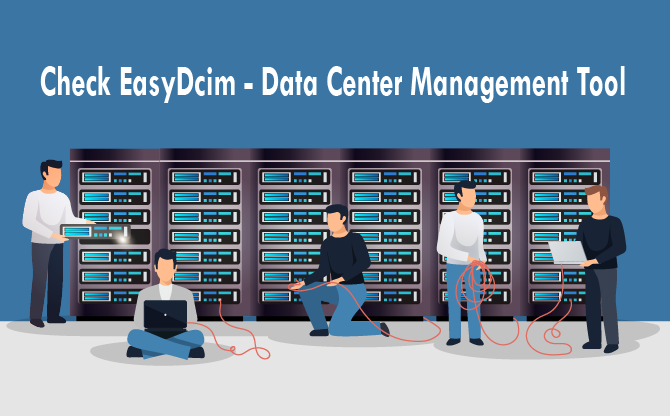 Iaas (Infrastructure as a Service) is a type of cloud computing that provides virtualized computing resources over the internet. Automated administrative functions, as well as GUI and API-based control, are characteristics of Iaas.
We need to choose the best solution to assist us in implementing the required environment. One such tool is EasyDCIM. EasyDCIM Dedicated Servers For WHMCS is a free plugin that allows you to plan and handle dedicated servers.
EasyDCIM is a completely automated tool for dedicated server provisioning. It allows taking full control from unique parts of a device, through dedicated servers and complete rack cabinets, up to colocation solutions, and multiple data centers all around the world. EasyDCIM is a user-friendly interface with a lot of features. The installer uses an ISC-DHCP server and a TFTP server to work.
A DHCP server is needed for PXE technologies since it must allocate an IP address to the computer loading the PXE boot and include information about the boot loader file's name and where it can be accessed. And if your new local network uses static IP addresses, you'll always need to use this server. The TFTP server stores the files used by network boot loaders. The system treats each location and data center individually.
As an administrator, you will be able to easily sort the results to find and handle a specific component, system, site, or data center. Owing to an inbuilt ACL system, you can change permission levels dynamically. Therefore, certain administrators see only the information designated to them. It simplifies everyday work since each employee is only concerned with the information that they need.
Check how to:Troubleshoot ESXi hosts
To get updates follow us on Facebook, Twitter, LinkedIn
Subscribe to get free blog content to your Inbox