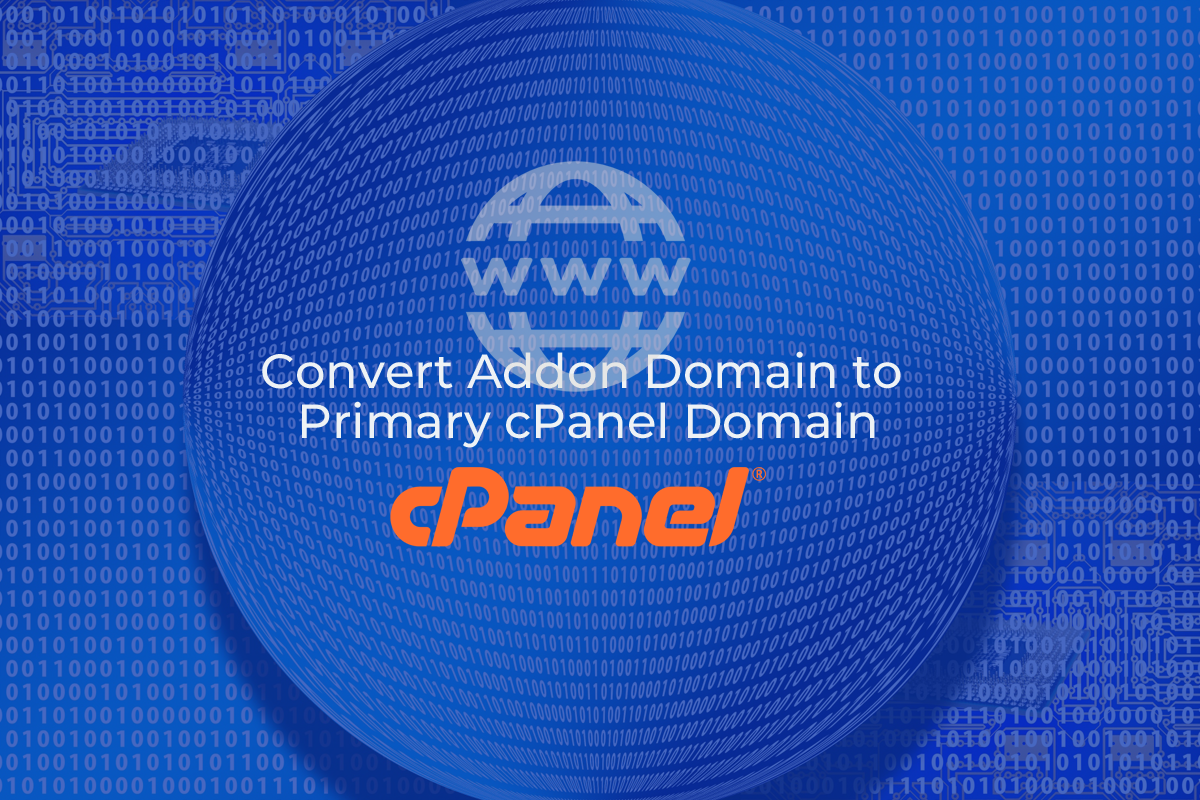 To convert an Addon Domain to a Primary cPanel Domain you must create a backup of your web content and MySql database. At first you need to:
Login to WHM with root user
Once logged in – on your left hand side pane search for the option of "Transfers" and then click on "Convert Addon Domain to Account" option.
On your right hand side, you will now see the list of add-on domains hosted on your server. You can search the add-on domain that you want to convert to a primary domain from search/filter window.
Select the addon domain that you want to convert, then click on "Convert" button.
On the next screen, type in the contact email for the new account, as well as select the package that you want to assign for this new account. You can normally leave the option of "Preserve Account Ownership" as it is.
Scroll down until you see "Selection details" for the add-on domain. The conversion process will select all the data, DNS records, emails, database, subaccounts and FTP accounts and will copy them into a primary account. You can customize the selection by clicking on "Configure" button.
Scroll down a bit and click on "Start Conversion" button.
On the next screen, you can see that the conversion is being processed. The time required for conversion will depend on the data size, number of Email accounts, FTP Accounts, Subdomains, etc…
Wait till the conversion process is completed.
If you click on "Details" button you can get complete information about the conversion process.
To verify to see if the conversion was successful, check the left-hand side of menu click on "List Accounts" and you should see the new primary domain account.
And now you are done with the conversion. Stay connected for more updates and for any queries you can Contact Us.
Read our exciting blog Post: Email alert ! when someone logs into your server as root