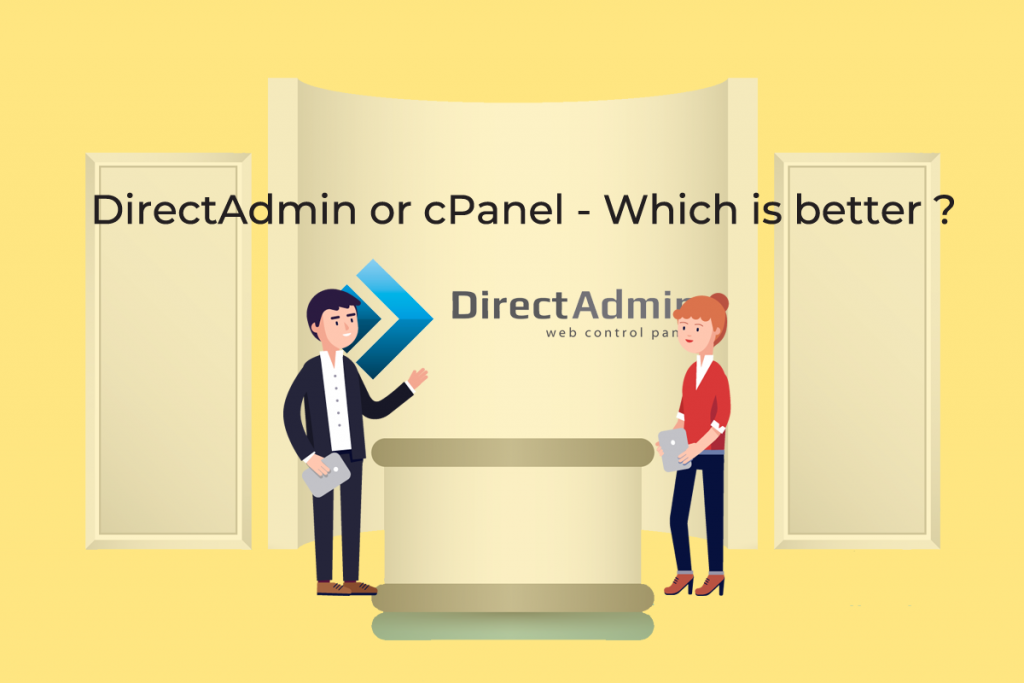 DirectAdmin is a web hosting control panel to regulate destinations less difficult with a graphical UI like other online control panels like cPanel, centos web board. Founded in 2003 by JMBC software. It stays in-adventure with the present most current game plans. The overall examples and clients feature sales are analyzed frequently and the thoughts are brought into practice.
DirectAdmin will allow you to administer your site and adjust hosting choices by employing a graphical interface. Therefore this will allow you to manage any amount of sites, basically and in unlimited number. You can also manage email accounts, all whilst utilizing the Direct Admin control board.


Features:
DirectAdmin's web encouraging control board grows incessantly to give clients the latest headways. So go with picked programming and get presented and masterminded normally with the following:
Web servers (Apache 2.4, Nginx 1.15, LiteSpeed Web Server, OpenLite Speed)
PHP forms with its augmentations (mod_php, PHP-FPM, FastCGI, LSPHP)
Database server (MySQL 5.5 to 8.0, MariaDB 5.5/10)
Web applications (phpMyAdmin, SquirrelMail, Roundcube)
Dovecot IMAP/POP3 Server
MTA SMTP server (Exim)
Mailing List (Majordomo)
FTP Server (ProFTPd, Pure-FTPd)
Server Statistics. (AWstats, Webalizer)
Antivirus software (ClamAV)
Anti-SPAM solutions (SpamAssassin, BlockCracking, Pigeonhole)
Application Firewall (ModSecurity)
Here we can examine the distinctions, costs of DirectAdmin and cPanel.
DirectAdmin:
It is one of the easiest control sheets to use and offers access to webmail, chairman options, and your record executive hence essentially more. When you log in, you will see, everything is spread out for on one screen. This makes it easy to find what you're scanning for inside the administrative region.
cPanel:
Freshers will find cPanel easy to investigate and not under any condition like DirectAdmin, cPanel parts the features into classes, which makes them less complex to find. cPanel furthermore gives a greater number of features and modules than DirectAdmin does.
The cPanel has advanced features than DirectAdmin but the price tag is little bit higher than DirectAdmin.
Huge contrasts between these two panels (DirectAdmin and cPanel):
DirectAdmin and cPanel are very similar, yet very different. They both offer server configuration framework and UI, but DirectAdmin leaves quite a bit of the work to be done in the root shell.
cPanel, on the other hand, gives pretty much all the arrangement and handiness inside the UI. This makes it far easier to use and a predominant fit for basically all customer levels.

DirectAdmin is expandable, yet the cost of including additional helpfulness is incredibly high. With cPanel, you can add plugins and modules very easily without much or any added cost. Along with the expandability through modules and plugins, advanced users would custom have the option to code options clearly into the system.
Bottom line : Though both do the same job (hosting account management) by using GUI, users have their likes and dislikes about them.
If you have low configurations server and you have skill, DirectAdmin is good choice but if you are going to use the server to host clients websites, cPanel is good choice. cPanel is more popular for end user and it has easy interface and widely used control panel.
DirectAdmin website Link : https://directadmin.com/
Hope this was helpful and if you need any further assistance you can Contact Us.