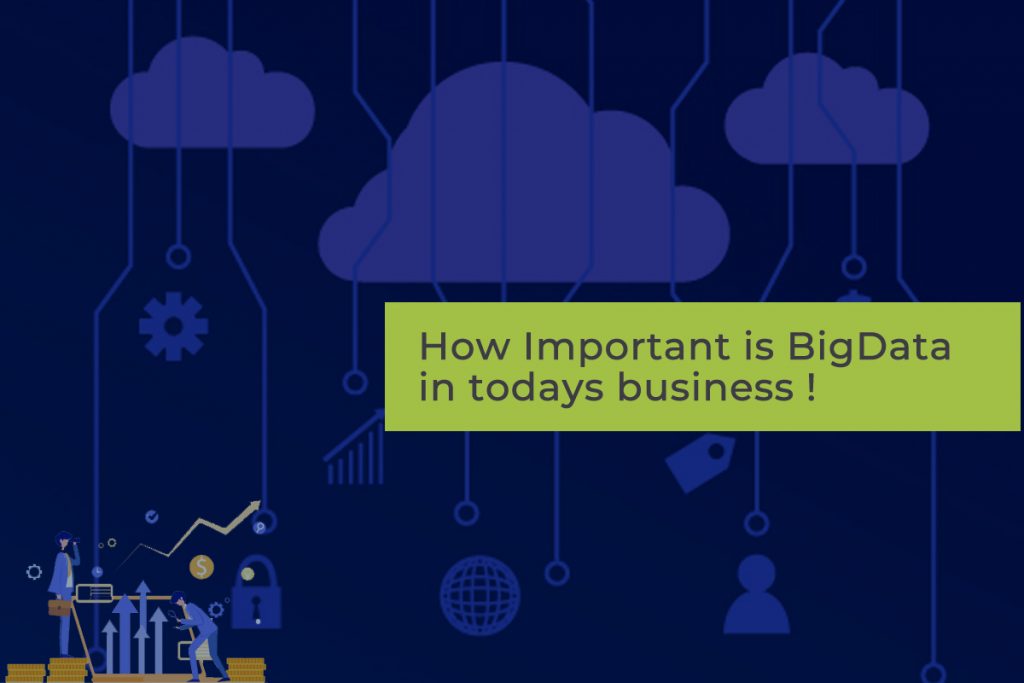 The buzz is around BigData, as it opens new growth opportunities in today's business. Irrespective of your business size, data processing is an important factor in making a competent management decision. You need insights about your customer's behaviour in terms of their needs and desires to grow your business.
Big data mainly deal with the cloud, and as you know the cloud is all about servers, storage, databases, software, analytics, intelligence and more. Nowadays, organizations are spending a lot of money on acquiring software tools for data analytics, but when you use bigdata, you get a better analysis of the trials and can predict the outcomes. The use of analytics can enhance your industry knowledge.
Importance of BigData analytics:
Cost reduction : The technologies of big data, such as Hadoop and cloud-based analytics will deliver a cost advantage to store a large amount of data and as well as identify an efficient way of doing your business.
Better & quick decision making: With Hadoop and in-memory analytics, you can quickly analyze information on the new source of data and businesses. It has the potential to improve the accuracy of risk management models and develop better plans for risk mitigation and prepare strategic decisions.
New products and services: With the help of bigdata analytics, you get more insight about your customer needs and satisfaction. This also helps the company to innovate and redevelop new products as per your customer requirements.
Increase Sales and Loyalty: You can track the digital footprints that your users leave behind which provide insight's about their behaviour.
Compete with big businesses: Your business can become more complex by choosing the tools that are available for use, whereas using bigdata tools you can monitor, improve the online presence of your business and ensure the quality of your data.
Wrapping up
With big data, you can predict in advance what your customers require and provide them with better services or products. You can also minimize customer complaints efficiently and can act promptly on your customer's needs, therefore you can increase your business efficiency and stay ahead of your competitors.
Hope you liked it.
Read our exciting blog Post: Check Iptables Firewall set up on Centos 6
Follow us to know more : Facebook , Twitter
Subscribe to get free blog content to your Inbox