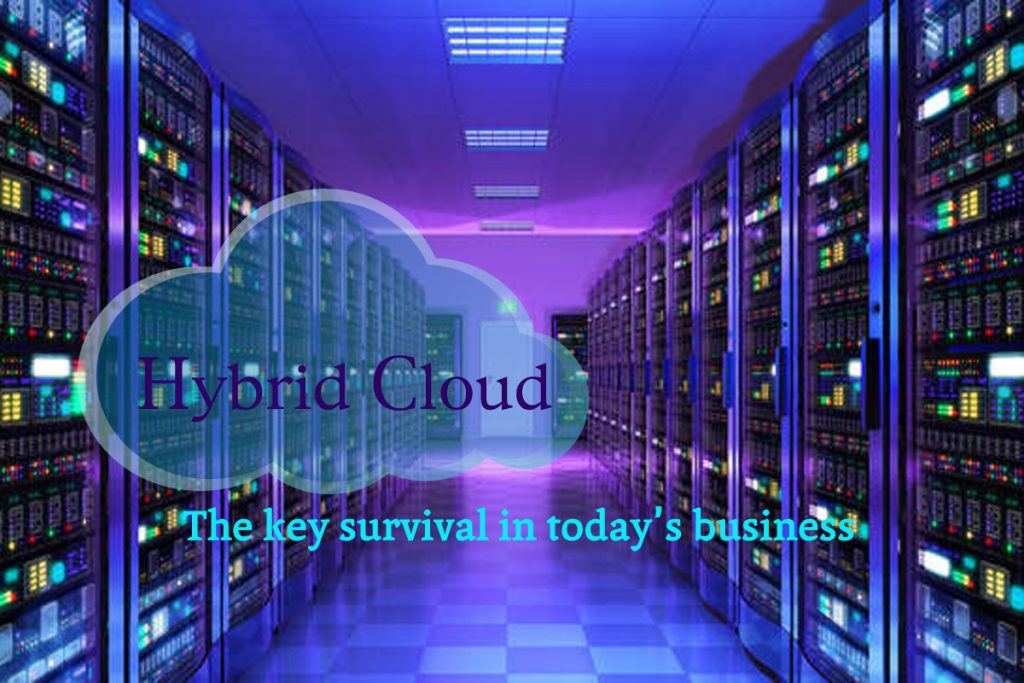 Cloud technologies are one of the mainstream options in the IT world and global enterprises have already migrated into cloud computing. Due to a lack of control and privacy, opting to go fully on the public cloud will not be the best for IT infrastructure. So if your enterprise is looking for the benefits of both Public and Private Cloud, then the best option would be a hybrid cloud.
'' Right Scale survey estimation indicates that enterprises with a hybrid cloud strategy have grown to 58% in 2020, up from 51% in 2018. It also says that 28% of enterprises who haven't yet adopted hybrid cloud consider it a priority to do so.''
Now you might wonder why hybrid cloud is heading, the main reasons is its Simplicity, Security and Collaboration. As we know it's not going to be an overnight success, but you can expect cost savings and increased operational efficiency if it is deployed properly.
Few companies are deviating from building their own data centers, as they can create one in the cloud with a few clicks of a mouse. Let us see what are the main advantage of adopting hybrid cloud systems for enterprises.
Key Benefits of Hybrid Cloud:
• Security
When compared to other public clouds, the Hybrid cloud has a key potential to increase the security level. Using a hybrid cloud, companies can decide which applications or services can be stored in public and private clouds. This helps you to keep all your sensitive data on a highly secured dedicated infrastructure. The proper integration of public and private cloud will play a better role in strengthening the security level. It also ensures the cloud space from overburdening. Therefore it provides end-to-end security for the data stored.
• Cost-Effective
A hybrid cloud follows a pay-as-you-need model that is, you only have to pay for resources that you use. It offers you the flexibility to manage costs without comprising the quality of services i.e., its reduction in your Total Cost of Ownership (TCO).
• More flexibility
As we know flexibility is one of the core advantages that enterprises look for in the cloud environment. The hybrid infrastructure is designed in such a way that you get maximum efficiency and scalability.
You can choose where to put your applications, where they can run best etc., by providing a more way for flexibility than before. It combines the security of a private cloud with the scalability of a public cloud to meet your specific requirements.
Wrapping up:
In the upcoming days, hybrid cloud models will focus on keeping your core systems in place while using cloud applications to 'innovate around the edges'. Being selective in choosing the right technology cloud players is key. When it's used properly, Hybrid models can modernize and will be future-proof existing technology for your organization.
You can check our latest blog on: Run multiple PHP versions on the same server
Follow us on Facebook, Twitter for the latest updates.
Subscribe to get free blog content to your Inbox