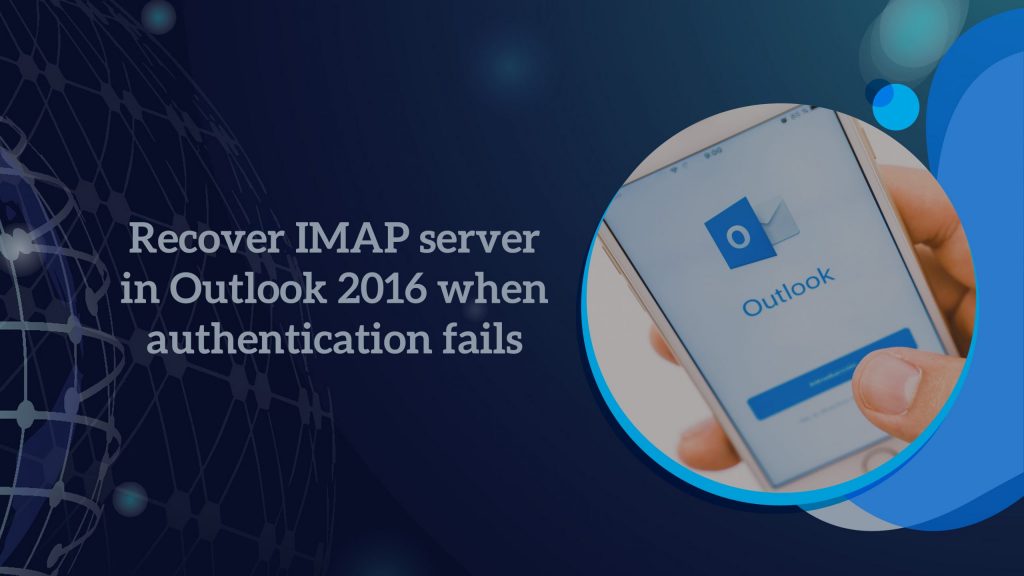 You would have come across the authentication failure when you try to connect to your email account in Microsoft Outlook 2016, you get this because you have a Unicode character in your password which triggers this kind of error. It is easy to recover using the given below solution. Therefore, let's see how to recover the IMAP server error.
Solution 1:
Update your password
Update your password to make sure it doesn't contain any Unicode characters.
Solution 2:
Apply different protocol than IMAP
If your email server supports POP3 links, you might be able to upgrade your account to use POP3 instead of IMAP. The following process will build a new Outlook profile that is set up to use POP3 as a method of connection.
Note: POP3 downloads email to the system and then deletes it from the server, while IMAP keeps a copy of the email on the server. See Understanding the difference between POP3 and IMAP4 for more detail.
1. Exit from outlook.
2. Select or double-click Mail in the Control Panel.
To find the Mail package, go to Control Panel and enter Mail in the Search box at the top of the window. In the Address box of the Control Panel for Windows XP, type mail.
3. Click Show Profile.
4. Now, select Add.
5. Enter the profile name and then click Ok.
6. Choose Manual setup or additional server types, and click Next.
7. Select IMAP or POP and then click Next.
8. Type your name and email address, and then choose POP3 for the Account Type.
9. Enter the data for your incoming and outgoing mail servers (SMTP), as well as your login information, and click Next.
Note: To gather the incoming and outgoing mail server information, go to your email server host's website or contact them.
10. To ensure that your account settings are correct, they will be tested:
• If all of the tests were completed, then press close.
• If you get an error during the test process. Adjust the account settings detail, then repeat steps process 9 and 10 until the account settings are valid.

11. Submit Finish.
12. Make sure to always use this profile option is checked in the mail, and then choose your current profile name from the list.
13. Click Ok.
Solution 3:
Connect Outlook 2013
If possible, connect your IMAP account with Outlook 2013 rather than Outlook 2016. In Outlook 2013, this error does not exist.
In case you need further assistance in the future, don't hesitate to let us know. We're here to help. Get assistance.
You can also check: Five ways to optimize your Nginx server
To get updates follow us on Facebook, Twitter, LinkedIn
Subscribe to get free blog content to your Inbox