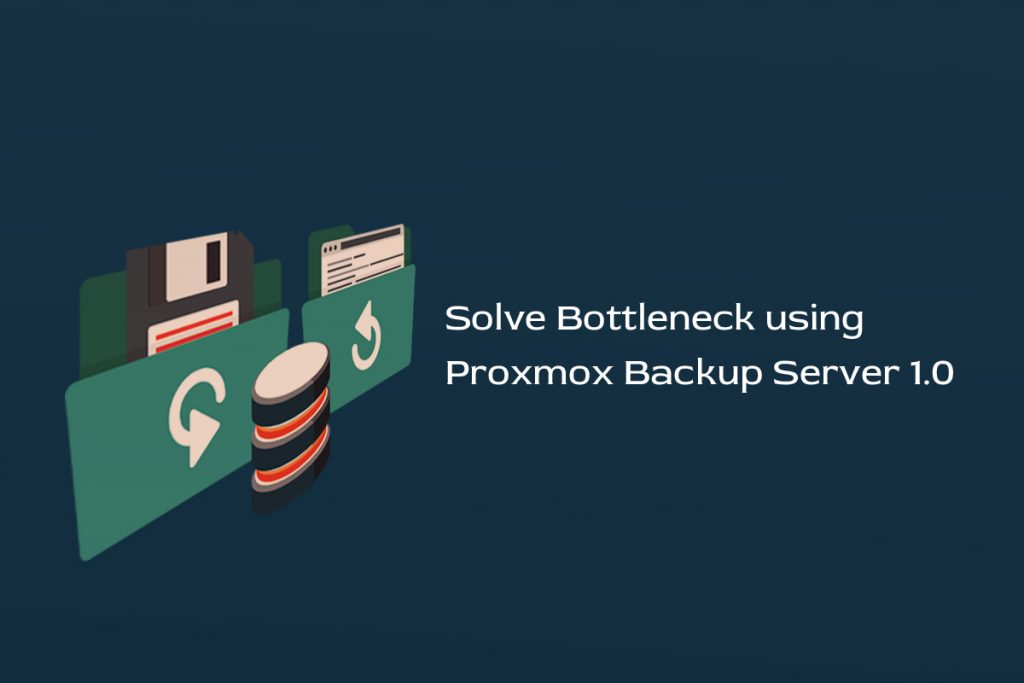 You know that backup is a central aspect of IT administration. The need to recover from data loss is fundamental and it increases with virtualization. Proxmox already shipped a backup tool called vzdump and can make consistent snapshots of running LXC containers and KVM virtual machines.
However, vzdump only allows for full backups. If you have small backups then it will be ok, but if you have large VMs users it will be a burden. Because, both the backup duration and the storage usage is too high, especially if you want to keep many backups on the same VMs.
You can solve this bottleneck using Proxmox Backup Server. As it's an enterprise backup software solution that can be used for backup, restoring virtual machines, physical hosts, and containers. Proxmox introduced its first stable release on November 11, 2020, the Proxmox Backup Server, which carries version number 1.0.
Some key features of Proxmox are incremental backups, Zstandard compression, Remote Sync, data deduplication, and authenticated encryption. It will also efficiently protect your business-critical data quickly and effortlessly.
With strong encryption techniques and methods of ensuring data integrity, data backup is safe, even to targets that are not fully trusted. Moreover, the available range of access control options, offers a lot of flexibility for users, while it retains tight control of the system.
The Backup Server is easy to manage, and it also offers you both:
command line
web-based user interfaces.
It is licensed under the GNU Affero General Public License v3 (GNU AGPL, v3).
Proxmox Backup Server Highlights
Based on the latest Debian Buster 10.6, with Linux kernel version 5.4 (LTS).
ZFS 0.8.4
Proxmox VE has fully supported and easily backups VMs (supports QEMU dirty bitmaps) and containers.
Data Deduplication – it avoids redundancy and minimizes the storage space used.
Incremental backups – it read and sends only the changes reduces the storage and network impact.
Ultra-fast Z std compression – compress numerous gigabytes per second
-Data integrity with SHA-256 checksum algorithm – for accuracy and stability of your backups.
Remote synchronization across multiple remote locations.
Encryption on the client-side with AES-256 in Galois/Counter mode is very high performance on modern hardware.
Easy management with web-based UI & CLI.
Maintenance task scheduling – Advanced scheduling of maintenance tasks, with fine-grained control.
Support Subscriptions from your Proxmox team.
Open-source license: GNU AGPL, v3.
Before you leave, check out our previous blog on Steps to Backup and Restore cPanel Accounts via SSH
If you need any technical assistance reach out to us anytime, we are happy to help you.
Join us for more updates: Facebook, Twitter, LinkedIn
Subscribe to get free blog content to your Inbox