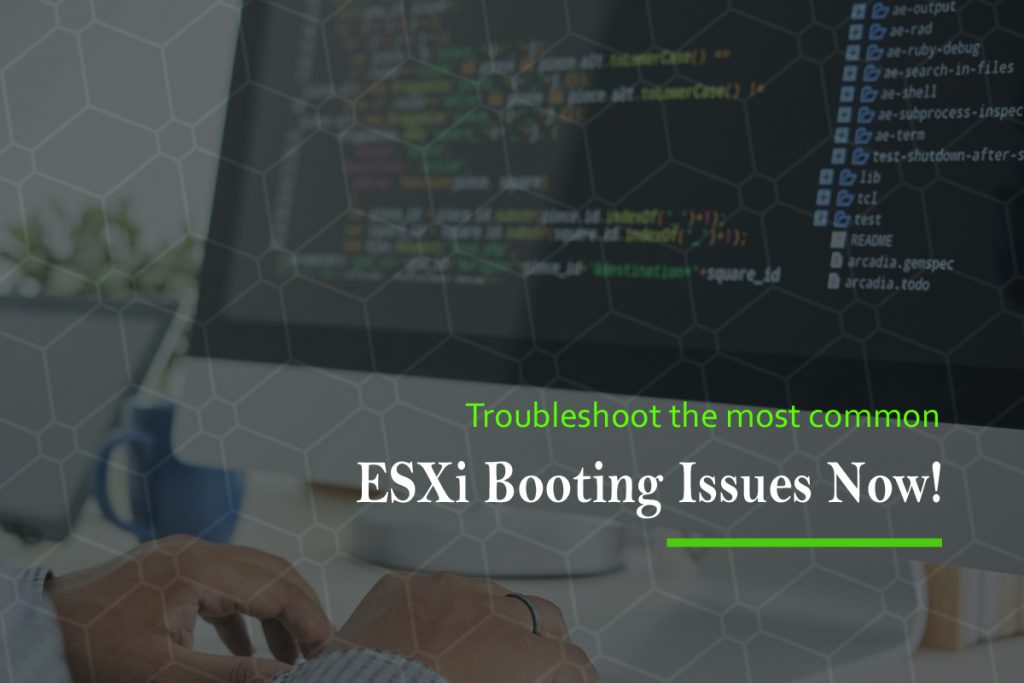 Have you faced the ESXi Booting issue, is it in a non-responding state or unable to access the specified host? Well, then this guide could help you to troubleshoot while your ESXi is disconnected or in a non-responding state in the vCenter Server.
If your host stops at bootup while sharing a boot disk with another host
From the same shared physical disk or LUN, more than one ESXi host boots cannot use the same scratch partition. So, if this is your case then either of the hosts could fail at bootup. You can fix this by changing the current location of the scratch partition for any one of the hosts as per you need.
Firstly, Select the host to boot sequentially, and boot the hosts
Next, connect to the vCenter Server from the vSphere Web Client and then:
Select the host -> inventory then,
Select Manage tab -> Settings
Below System, select Advanced System Settings and Click ScratchConfig
The ScratchConfig.CurrentScratchLocation will show you the current location of the scratch partition.
For the changes to reflect, you will have to reboot the host.
If you want to see the detailed information about your system operational events, you can it in View System Logs, which you can select from the direct console.
If your Host Fails to Boot after you Install ESXi in UEFI mode
You can probably get an error message like, No boot device available or Unexpected network error. You get this error because your host system could not have identified the disk that ESXi is installed on as the boot disk.
Therefore when you get a similar error message displayed just press F11 to display boot options.
Locate an option similar to Add boot option (This option can vary, based on the system you use)
Now click the file on the disk that you installed ESXi on – \EFI\BOOT\BOOTx64.EFI and change your boot order so that the host can boot from the option that you added.
Isn't it easy to fix it by yourself? Stay connected to get more updates on troubleshooting like ESXi Booting for a quick fix. For any assistance Contact Us.
You can also check: Troubleshooting ESXi hosts
For the latest updates follow us on Facebook, Twitter, Linkedin
Subscribe to get free blog content to your Inbox