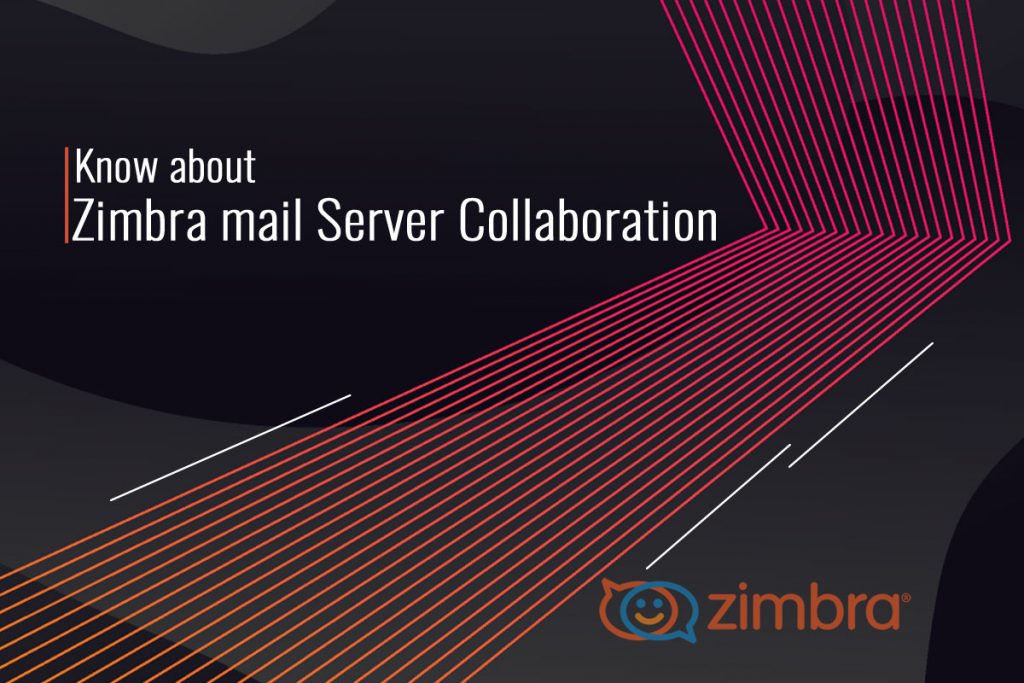 Zimbra Mail Server a free email server for open source users, which will provide calendar and collaboration solutions. The Zimbra mail server has a GUI interface to manage the administrator console.

The Collaboration of Zimbra includes the Zimbra MTA, the Zimbra LDAP server, and the Zimbra mailbox server. Since all components are installed in one server you don't require any additional manual configuration, just a single-server installation will do.
Zimbra Collaboration in a direct network connect environment.
In this environment, the Zimbra server is assigned a domain for which it receives mail and a direct network connection to the Internet. Once you install Zimbra Collaboration, you will be able to log on to the Zimbra administration console where you can manage the domain and provision accounts.

Zimbra is an open-source mail server and is easy to manage. Presently most of the organization corporates are moved to the Zimbra mail server. In this mailing system, you can access it from anywhere, anytime, and from any device. Zimbra has Email, Calendar, Documents, Chat, and a lot more other features to explore. You can use a web-based email client or configure it on any Mobile / Desktop client like Outlook, Thunderbird, or Apple Mail.

After Zimbra configure you can get the below feature:

amavis
antispam
antivirus
ldap
logger
mailbox
memcached
mta
opendkim
proxy
service webapp
snmp
spell
stats
zimbra webapp
zimbraAdmin webapp
zmconfigd
SSL/TLS

Also, We at actsupport can configure email and spamming Security and backup and
restoration strategy (Depend on Package).

We will set up Zimbra Open Source Edition on your server.
For more information about us check: https://blog.actsupport.com/
For more updates follow us on Facebook, Twitter, LinkedIn
Subscribe to get free blog content to your Inbox