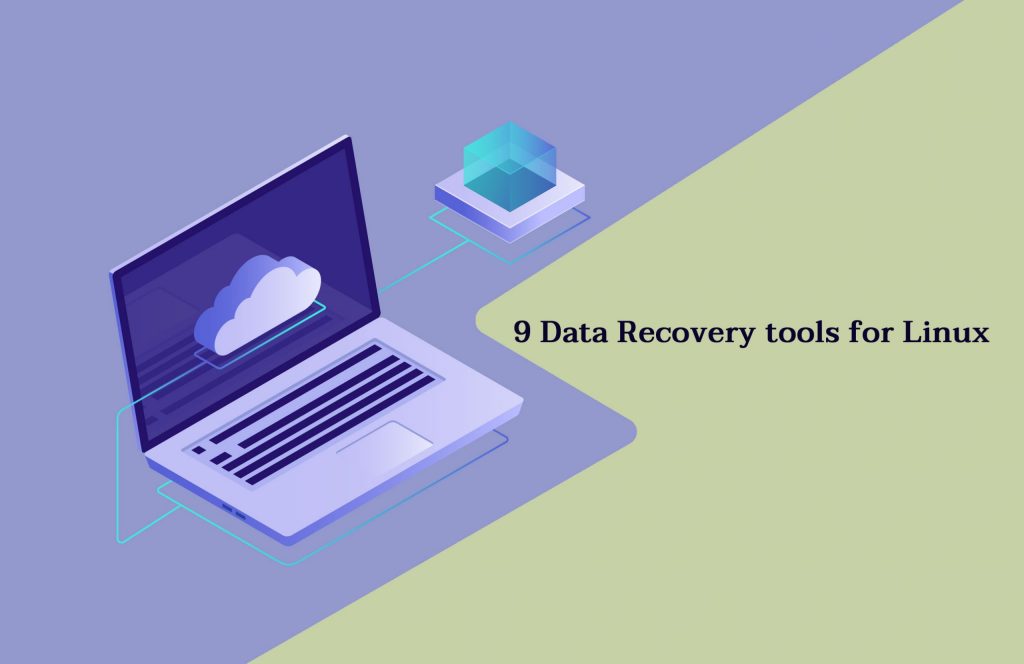 Now don't lose your important information or files due to any hardware problems or transference errors. If you have permanently or accidentally removed any of your files, no worries you can recover using the data recovery tools. We will show you a few tools through which you can recover your lost data.
Let's see each recovery tool and you choose one based on your error.
Data Recovery tools
Trinity Rescue Kit
Using Trinity Rescue Kit you can recover files and fix the system on both Linux and Windows OS.
It is free of cost and easy to use with a simple menu interface.
Being a versatile Linux partition recovery tool, it helps you to restore any missing partitions. It can also empty a failing disk.
It is supported on a wide-range of hardwares.
Ensures the security of your data, as it takes updates automatically.
In actsupport, we provide disaster recovery server management services addressing both physical and virtual environments that ensure complete protection for business-critical data, applications, and systems, for assistance – Tech support.
ddrescue
Ddrescue is a command-line tool that is used to recover data from damaged devices or partitions. It copies a file from a hard disc or CDROM to another external or internal device. This free data recovery tool was developed by GNU.
Features of ddrescue:
Its basic operation is fully automatic.
The data are recovered very efficiently and can interrupt the rescue and resume it later at the same point.
Automatic merging of backups.
It is interface-agnostic and can be used for any kind of device supported by your kernel.
SafeCopy
SafeCopy is the best Linux file recovery tool, which tries to recover the maximum amount of file damaged and bad sectors on a hard drive. Whereas other tools fail due to I/O errors.It includes a low-level layer to read CDROM disks in raw mode and it has a Device Simulator which is used for testing.
Features of SafeCopy:
Can extract data from the floppy device, CDs, and DVDs.
Performs low-level IO operations to extract as much data as possible.
It operates in your computer background without making any sluggish.
Private sharing Option – You can share large files or folders.
TestDisk
TestDisk is a command-line based powerful data retrieval tool; it is easy to use and free tool. The main purpose of this application is to retrieve lost file storage devices. It also helps to turn non-boosting disks to a bootable again if any error is caused by a virus, human error, or defective software.
Features of TestDisk:
Re-build partition table.
Copy files from deleted FAT, exFAT, and NTFS partitions.
It recovers deleted partitions and also fixes partition tables.
Redo Backup and Recovery
Redo Backup and recovery tool will back up and restore an entire system in a minute. It works as a bootable CD/USB so that can plug into any device to recover data, No need for any installation process.
Features of Redo Backup and Recovery
Re-map original data to a different target location.
Assisted backup and restore operations have a Remote access option.
Additional tools for partition are editing, web browsing, and more.
SystemRescue CD
SystemRescue CD is also known as System Rescue. It is a Linux System Recovery tool available as a bootable USB recovery CD to repair a system after a data crash. This tool provides some options to create, edit, and retrieve data. It does not require installation but you can be installed on a hard disk.
Features of SystemRescue CD
It supports web browsers like ELinks, Firefox, and Midori.
Rsync is very efficient that can be used for remote backups.
GUI Implementation is using the GNU Parted library.
Samba, NFS, ping, nslookup tools to back up the data across the network.
Scalpel
A scalpel is a file carving and indexing application that runs on Linux and Windows. "Scalpel.conf" is a default configuration which supports all file pattern commented out (To activate some of the patterns you must edit the file before running scalpel). It has the advantage of minimum carve size and multithreading for quicker execution.
Features of Scalpel
Asynchronous Input/Output allows the disk operations to overlap with a matching pattern.
Embedded header/footer matching for better processing of a structured file.
Regular expression support for header/footer.
Grep
It is a command-line for searching the "plain-text data sets" for lines that match the regular expression. Grep from derived from the ed command g/re/p. It was developed by the Unix system, but later on, its available for all Unix-like systems.
Features of Grep
It can discover excessive lines.
Provides binary files as output in human-readability format.
Easy to locate and recover missing data from a disk.
Mondo Rescue
Mondo Rescue is a free disaster recovery tool that supports Linux and FreeBSD. It is used for decades to backup/restore/recover data from all types of storage devices and also from tape drives.
Features of Mondo Rescue
Backup and restore data from RAID and non-RAID devices.
Verify data integrity.
File system easily supported by Mondo are RAID, LVM, ext2, JFS, ext3, ReiserFS, VFAT, XFS.
Conclusion:
Hope this could help you in recovering your data. Based on the features of each data recovery tool you can choose the right one. If you are a basic user, then any of the above-discussed tools will help you. It's always advisable to have a back up if you are having large files.
You can check our previous post on: Solve Bottleneck using Proxmox Backup Server 1.0
For more updates follow us on Facebook, Twitter, LinkedIn
Subscribe to get free blog content to your Inbox