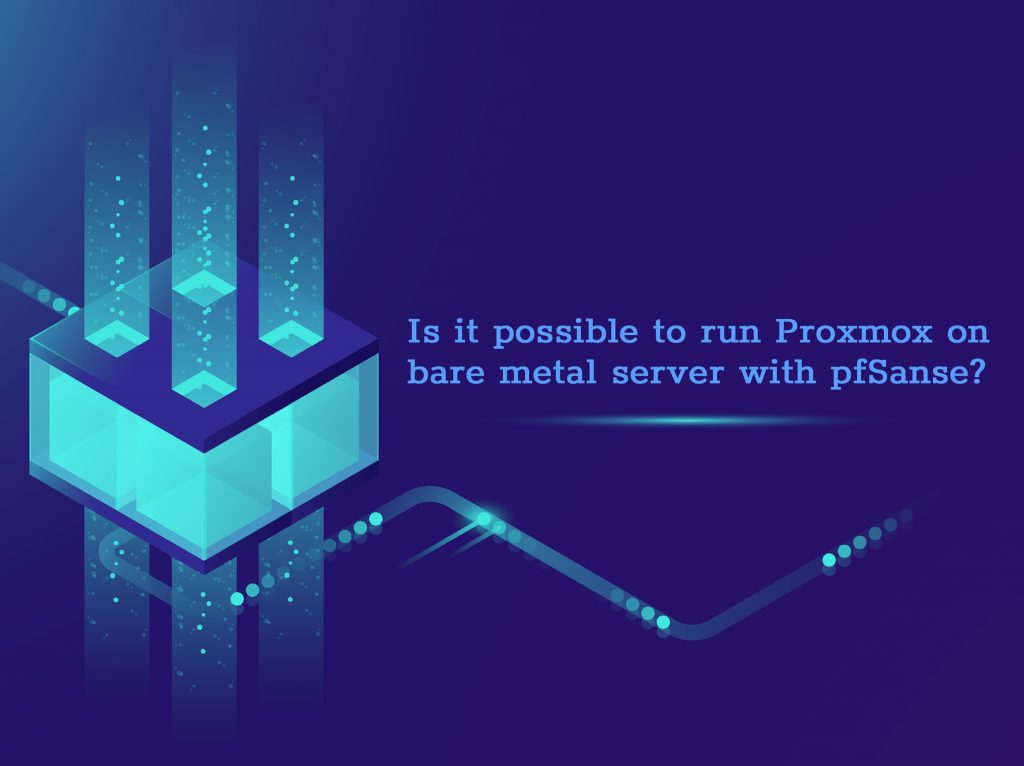 There is always the possibility of running Proxmox on a bare metal server with pfsense as a virtual machine. In such a scenario, it is better to understand how the setup works and tweaks which will give optimal performance.
Yes, Proxmox can install at the top of Debian, and it is a software stack that remains on top of Debian along with caveat. The caveat extends to more than the just kernel. The proxmox repos are there because some libraries are also customized.
What happens if you Install Debian first?
For hypervisor functionality, it also replaces the Linux kernel with a custom one (this will happen based on the method which you use). If you install Debian first, it will directly replace the kernel with the custom one during installation. You can create a LAMP server with any Linux distro because the software that makes a machine a web server is just that–software, and it is not an OS.
The same goes for Proxmox. Proxmox is not an OS, and it is just software that remains on top of Debian. All the ISO is doing an automation process for you by bundling it all together and making the installation much smoother and easier for the user. You can install Proxmox on a VM that stays inside the Proxmox. So now, Proxmox doesn't have to be installed on bare metal again.
You can make a virtual cluster that lives on 3 VMs inside a Proxmox installation that helps you to get acquainted with a clustered environment. If the primary motive is to run with pfSense as a virtual machine on the Proxmox, then setting up Proxmox from their ISO will force you to give Proxmox a static IP. It means dhcp will not change it. In that case, the option would be to have 1NIC for the server and 2NIC's for pfsense.
Hope you got an idea of running Proxmox on a bare metal server with pfsense as a virtual machine. If you need assistance feel free to Contact Us.
You can also check our post on: Solve Bottleneck using Proxmox Backup Server 1.0
To get more updates join us on: Facebook, Twitter, LinkedIn
Subscribe to get free blog content to your Inbox